Notebooks von HP
- Vom Einsteiger-Notebook bis zur leistungsstarken Workstation
Top Angebote, viele nützliche Infos: Sie interessieren sich dafür, ein Notebook von HP zu kaufen und möchten sich gerne vorab informieren? Weiter unten auf der Seite haben wir ausführliche Informationen für Sie zusammengetragen, um Ihnen die Auswahl zu erleichtern.

Ob günstiges Einsteiger-Notebook, edles High-End Convertible oder leistungsstarke Workstation. HP hat für jeden Verwendungszweck, jeden Geschmack und jeden Geldbeutel das passende Notebook im Angebot. Neugerät oder Gebrauchtgerät: LapStore bietet eine große Auswahl an HP Notebooks zu günstigen Preisen. Sie haben weitere Fragen? Unsere Mitarbeiter sind echte Experten und helfen Ihnen jederzeit gerne weiter. Mit den Filtern grenzen Sie die Auswahl weiter ein, über die Unterverzeichnisse gelangen Sie direkt zu den einzelnen Notebook Serien von HP.
There are no products that match your selected criteria.
Laptops und Workstations von HP

Geschichte
---
Das Unternehmen Hewlett Packard wurde 1939 von William Bill Hewlett und David Packard gegründet und gehört zu den weltweit größten Notebook-, PC und Druckerherstellern. Hochwertige, innovative Produkte, erstklassiges Design - vom kleinen Convertible, bis zur großen Kopier- und Druckmaschine.
HP setzt in den letzten Jahren verstärkt auf Nachhaltigkeit und Wiederverwertung. So können verwendete Druckerpatronen beispielsweise bei HP abgegeben werden, Wertstoffe werden dann in einem aufwendigen Verfahren aufbereitet & erneut verwendet. Außerdem versucht das Unternehmen weitestmöglich auf Einweg-Plastikverpackungen zu verzichten. Bis zum Jahr 2025 sollen außerdem 30% alle verwendeten Kunststoffe durch recycelte Materialien ersetzt werden. 1,2 Milliarden Einwegflaschen - so der ehrgeizige Plan - sollen so einer neuen Verwendung zugeführt werden. In immer mehr aktuellen Top Produkten von HP, wie dem HP Elite Dragonfly, verwendete das fortschrittliche Unternehmen recycelte Kunststoffe.
Die HP Produktserien im Überblick
---
Wie bei den meisten Herstellern, lassen sich auch bei HP, die unterschiedlichen Produktserien nicht zu 100% eindeutig den Business- oder den Consumer Geräten zuordnen. Die Übergänge sind fließend. So kann ein leistungsstarkes HP ZBook auch für jemanden interessant sein, der privat hochauflösende Drohnenvideos bearbeiten möchte und ein edles Spectre Convertible eignet sich für Präsentationen im Büro genauso gut, wie für den gemütlich Netflix-Abend im Wohnzimmer. Wir möchten trotzdem versuchen, unseren Kunden eine Orientierungsmöglichkeit zu bieten und die Frage zu beantworten: "Welches HP Notebook ist das Richtige für mich?"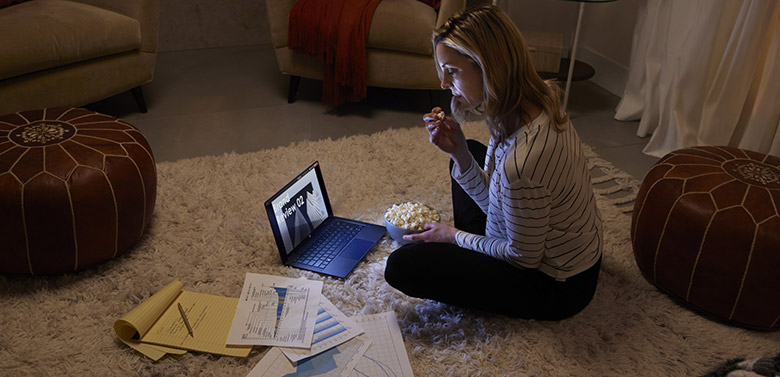 HP Business Laptops
---
HP hat sich seit Ende der 70er Jahre einen Namen als Produzent hochwertiger Business Hardware gemacht und viele Unternehmen weltweit vertrauen auf die innovativen und nachhaltigen Produkte aus Palo Alto. Die aktuellen Business Geräte werden unter den Marke HP ZBook, HP EliteBook und HP ProBook vertrieben.
HP ZBook - Workstations mit High-End-Perfomance

Die mobilen Workstations der ZBook Serie sind konsequent auf High-End-Performance ausgelegt und werden speziell für technische und kreative Berufe entwickelt, bei denen es auf Grafikleistung ankommt. Bis zu 128 GB Arbeitsspeicher, große und schnelle SSDs, dezidierte Grafikkarten und leistungsstarke Kühlkomponenten für rechenintensive Arbeiten. Diese Notebooks haben die nötige Rechenpower für CAD Programme, 3D Renderings, hochauflösende Videobearbeitung und Software Codierung. Mit den passenden Dockingstationen wird aus den mobilen Workstations ein hoch performanter Arbeitsplatzrechner - so lassen sich an die HP Thunderbolt Dock G2 zum Beispiel problemlos 2 4K Displays anschließen.

HP EliteBook - Business Geräte der Oberklasse

Die HP EliteBooks sind die Business Elite von HP. Geräte der Oberklasse, die sich durch erstklassiges Design, zuverlässigen Schutz ihrer Daten, leistungsstarke Komponenten, hochwertigste Verarbeitung und Langlebigkeit auszeichnen. Diese Geräte vereinen Eleganz und Funktionalität und zählen zu den Spitzenmodellen weltweit. Zu der Serie gehören klassische Business Laptops, 2-in-1-Notebooks, aber auch ultraportable und federleichte Geräte, wie das HP Elite Dragonfly. Die EliteBooks sind ein Statement und ideal für alle, die viel unterwegs sind.

HP ProBook - Zuverlässge Alleskönner

Die Geräte der HP ProBook Serie sind zuverlässige Alleskönner. Solide Bauweise, starke Leistung und eine Zubehörpalette, die keine Wünsche offenlässt. Die Midrange Notebooks bieten viele Konfigurationsmöglichkeiten und eine lange Akkulaufzeit zu einem erstklassigen Preis-Leistungsverhältnis. Auch in der ProBook Serie von HP finden sich klassische Laptops, und vielseitige Convertibles mit 360 Grad Funktion.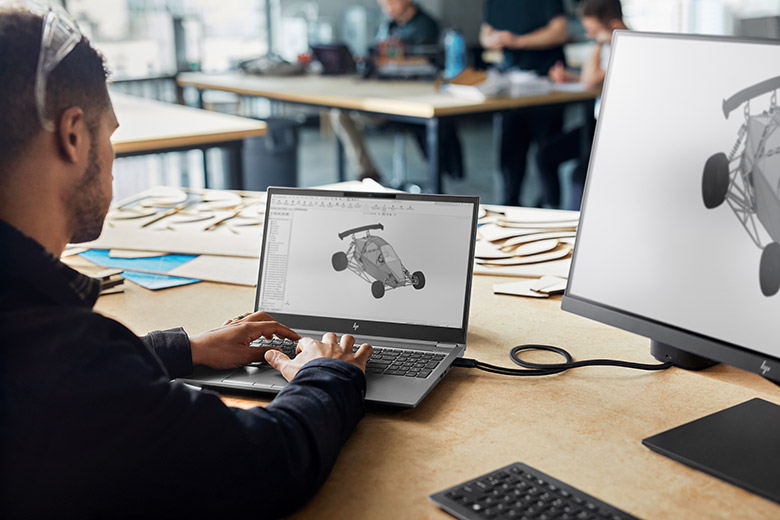 HP Consumer, Home and Education Notebooks
---
Auch für die privaten Anwender hat HP für jeden Geschmack und jeden Geldbeutel das passende Notebook im Angebot. Vom günstigen Einsteiger-Notebooks, bis zum edlen Unibody-Laptop. Modernes Design, robuste Gehäuse und ein breites Leistungsspektrum für die verschiedensten Anwendungszwecke. Günstige Notebooks für Schüler und Studenten: Im HP Campus Advantage Programm bietet HP viele aktuelle Neugeräte zu attraktiven Sonderkonditionen.
HP Spectre - Premium Geräte

Die Geräte der Spectre Serie sind die Premium Geräte im Home- und Consumer Bereich von HP. Brillantes Design, hochwertige Materialien, überzeugend in jeder Hinsicht. Die Unibody Gehäuse sind präzise aus einem einzigen Stück Aluminium geschnitten und die Convertibles verfügen über hochauflösende, nahezu randlose Displays. Moderne Farben, edles Design und beeindruckende Leistung - alles vereint in diesen High End Notebooks von HP.

HP ENVY - Die vielseitigste Produktreihe

Die ENVY Reihe ist die wohl vielseitigste Produktreihe von HP. Geräte von 13 bis 17 Zoll, Notebooks, Convertibles, Displayauflösungen von Full-HD bis 4K, Intel Prozessoren oder ADM Prozessoren, mit Touch Funktion oder ohne. In der ENVY Reihe finden Sie für jeden Einsatzzweck das passende Notebook. Sei es fürs Homeschooling, die Universität, als Familien Notebook oder leistungsstarkes Multimedia Notebook mit 16 GB RAM und dezidierter Nvidia Grafikkarte. Die Geräte verfügen zumeist über hochwertige Aluminium Gehäuse, sind leicht und mit Akkus ausgestattet, die Sie nicht im Stich lassen.

HP Pavilion - Preiswerte Allrounder

Die Geräte der HP Pavilion Reihe sind die preiswerten Allrounder von HP. Notebooks, Convertibles, aber auch Gaming Rechner für Einsteiger vereint HP in dieser Serie. Leistung, Stil, durchdachtes Design und vielfältige Konfigurationsmöglichkeiten für zuhause und unterwegs. Die robusten Gehäuse sind aus hochwertigen Kunststoffen und Metalllegierungen gefertigt, robust und langlebig. Die Pavilion Serie ist, wie die ENVY Serie äußerst vielseitig und bietet den passenden Laptop für jedes Budget.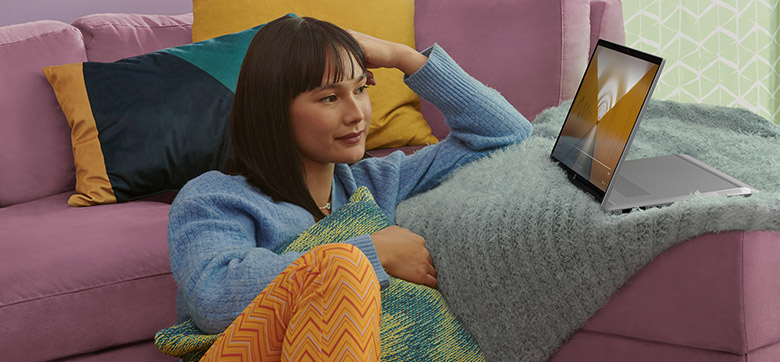 Wir helfen Ihnen, Ihr Wunsch-Notebook zu finden
Notebooks sind vielseitige Begleiter und echte Alleskönner, aber das Angebot auf dem Markt ist groß und einige Kunden sind unsicher, welchen Laptop sie kaufen sollen. Wir möchten Ihnen helfen, Ihr Wunsch Notebook zu finden! Die Mitarbeiter unseres Service Teams sind echte Experten, verfügen über umfangreiche Markt- und Produktkenntnis und helfen Ihnen gerne bei der Auswahl. Wir bieten HP Notebooks und Convertibles in allen Preisklassen - vom Neugerät, über neuwertige Gebrauchtgeräte, bis zum Gerät mit kleinen Fehlern. Wenn Sie sich selbst vorab informieren möchten, helfen unser Notebook Berater und unser Notebook Einmaleins bei der Orientierung. Und sollten Sie trotzdem mit einem gekauften Gerät nicht zufrieden sein, können Sie den Kaufvertrag selbstverständlich 14 Tage widerrufen. Die Kosten für die Rücksendung übernehmen wir.