Store
Deals
- Manchmal kommen einzelne Geräte mit kleinen optischen Mängeln zu uns. Unter dem Stichwort "StoreDeals" bieten wir diese Ware zu einem besonders günstigen Preis an. Dieses Storedeal-Angebot weist folgende Mängel auf:
Ein USB Port ohne Funktion

Ein USB Port des Gerätes war beschädigt und wurde deaktiviert. Um Schäden am Board zu verhindern, wurde der Port versiegelt. Das Gerät läuft ansonsten einwandfrei und alle anderen Ports sind voll funktionsfähig.

nicht um Fotos vom jeweiligen Produkt, sondern lediglich um Beispielbilder zur Verdeutlichung der Fehlerkategorie!

Manufacturer

Hewlett Packard

CPU

Intel Core i7-6500U (2x 2,5 GHz / 4 MB Cache / 15 Watt)

Family

Intel Core i7 Mobile (6. Generation)

Number of Cores

2 cores (dual-core)

Max. Turbo Taktfrequenz

3,10 GHz

Prozessorgrafik

Intel HD 520 (4k Support)

Display

35,6cm 14" TFT Display

Screen Resolution

1920 x 1080 Pixel (FHD)

Touchscreen

nicht vorhanden

Webcam

integrierte HD WebCam

Installed RAM

8 GB DDR4 (1x 8 GB)

Max. installable RAM

32 GB DDR4 (auf 2 Steckplätzen)

Festplattentyp

Solid State Disk

Optical drive

nicht vorhanden

Audio

16-Bit Soundsystem mit Integrierten Lautsprechern und Mikrofon

NIC

10/100/1000 MBit/s Gigabit-Ethernet Adapter

WWAN / UMTS

LTE WWAN (UMTS) Modul integriert

Card Reader

SD-Card Reader

Ext. monitor

1x DisplayPort - 20-poliger DisplayPort

USB

2x USB 3.0 + 1x USB 3.1 (Type-C)

Audio

Mikrofon + Kopfhörer (Line In+Line out)

Kensington Lock

Anschluss für Kensington Lock

Battery

Li-Ion battery in used condition (14 day exchange policy for capacity < 40 min., actual duration may vary)

Keyboard layout

german keyboard with lighning

Pointing device

Touchpad + pointing stick

Fingerprint

integrierter Fingerprint Reader

Dimensions

33.9 x 23.7 x 2.10 cm

Operating system

Windows 10 Pro - 64 Bit

Warranty

12 Monate Lapstore-Garantie (Akku nicht enthalten)

Service package

nicht vorhanden

Condition

Storedeal mit leichten Mängeln (siehe Beschreibung), im Übrigen: Normaler Gebrauchtzustand

Contents

Notebook, power supply, battery
HP EliteBook 840 G3
18,9 mm flaches, leichtes Gehäuse aus Magnesium-Legierung
32 GB Arbeitsspeicher maximal. RAM, Festplatte und Akku austauschbar
Viele Anschlussmöglichkeiten: USB 3.1, USB-C, DisplayPort, HP DockingPort
Einige Modelle mit UMTS Modul für mobiles Internet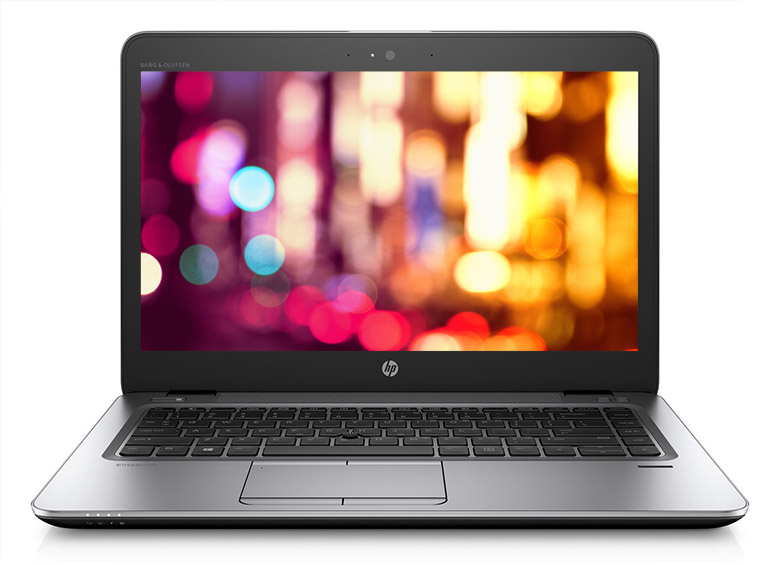 Starkes Business Notebook, schlankes Design
Das HP EliteBook 840 G3 ist eines von HPs Top Business Modellen, das in einer Liga mit dem ThinkPad T460s von Lenovo spielt. Die 14 Zoll Geräte bieten zum großen Teil Full-HD Auflösung mit 1920 x 1080 Pixel. In einigen der bei LapStore angebotenen Geräte sind sogar WQHD Panels mit 2560 x 1440 Pixeln verbaut.
i5 und i7 Prozessoren der 6. Generation, bis zu 32 GB Arbeitsspeicher und schnelle SSDs: Das EliteBook 840 G3 ist ein starkes, verlässliches Notebook, für den Einsatz im Büro oder zuhause und eignet sich perfekt für das Arbeiten mit allen Office Anwendungen, das Surfen im Internet, Schreiben von Emails oder das Streamen von Videos. Das nachträgliche Aufrüsten des Arbeitsspeichers und der Festplatte ist kein Problem, denn die beiden RAM Bänke, die Festplatte und der Akkus sind einfach zu erreichen, wenn man die Bodenplatte des Gerätes entfernt.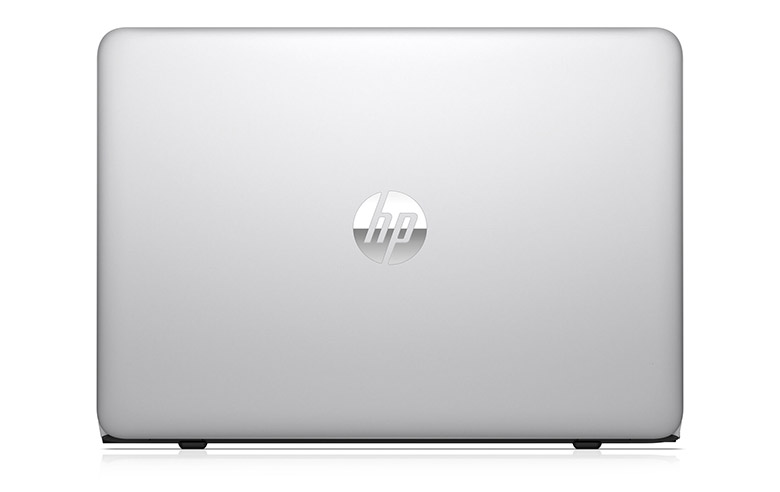 Edles Gehäuse aus Magnesium Legierung
Das HP EliteBook 840 G3 wiegt nur 1,54 kg und das flache Gehäuse des Notebooks besteht aus einer Magnesium Legierung. Die Unterseite des Gerätes ist schwarz, der Deckel, die Oberseite und der Rahmen der Tastatur haben ein edles, silbernes Finish. Das große Keyboard des 840 G3 ist minimal vertieft eingelassen, spritzwassergeschützt und verfügt über einen Ablauf, sollte es doch einmal zum Unfall mit einer Kaffeetasse kommen. Oberhalb des Keyboards liegt der große Lautsprecher des im EliteBook verbauten Bang & Olufsen Sound Systems.
In der Handalbage des HP Notebooks liegt das großes Glas Touchpad, dass am oberen und unteren Rand zwei Maustasten hat. Das Touchpad ist präzise und kann durch einfaches Doppeltippen auf einen kleinen Punkt in der linken, oberen Ecke vorübergehend deaktiviert werden. Einige Modelle des HP EliteBook 840 G3 sind mit einem, in die Handablage integrierten, Fingerprintreader ausgestattet, der die einfache und sichere Anmeldung in Windows erlaubt.

BIOS Sicherheit
Das BIOS HP EliteBook 840 G3 ist von HPs Sure Start System geschützt. Das Sure Start System überprüft bei jedem Start des Notebooks und in regelmäßigen Zeitintervallen die Integrität des BIOS. Stellt das Sicherheitssystem Beschädigungen, einen Angriff oder Manipulationen am BIOS fest, kann es sich innerhalb von Minuten mit einer gesichert gelagerten BIOS Kopie selbst reparieren. Aktiver Schutz, damit Sie sich jederzeit auf Ihr EliteBook verlassen können.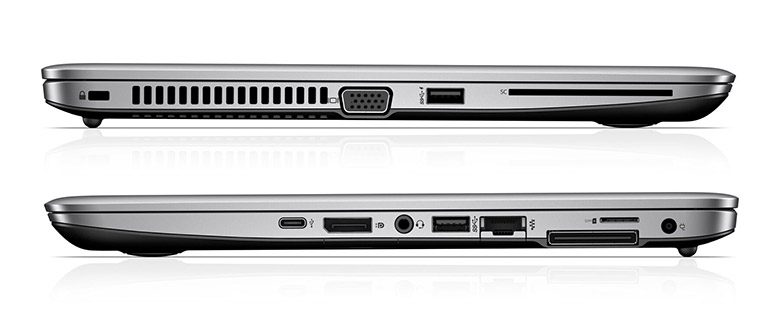 Anschlüsse
Auf der linken Gehäuseseite befindet sich der Port für das optional erhältliche Kensington Schloss, ein VGA Anschluss, sowie ein USB 3.1 Anschluss. Auf der rechten Seite befindet sich der Anschluss für das Netzteil, ein Netzwerk Anschluss, ein weiterer USB 3.1 Anschluss, ein Combo Anschluss für ein Headset, ein DisplayPort und ein USB C Anschluss.
Ebenfalls auf der rechten Seite befindet sich der im Gerät verbaute SD Kartenslot, sowie der HP Docking Anschluss, über den der Rechner mit der HP UltraSlim Dock verbunden werden kann. Die Dockingstation bietet viele weitere Anschlussmöglichkeiten und erleichtert das tägliche Arbeiten mit dem HP EliteBook 840 G3.
Zubehör
Gleich mitbestellen: Eine passende Notebooktasche und ein Kensington Schloss, um Ihr Notebook unterwegs oder am Arbeitsplatz zu sichern.
shipping fees & delivery times
Payment method:
Vorkasse per Banküberweisung
Nachnahme
Vorkasse mit Kreditkarte oder Giropay
Vorkasse mit PayPal Express
Vorkasse per Banküberweisung
Vorkasse mit Kreditkarte oder Giropay
Vorkasse mit PayPal Express
Shipping method:
DHL-Paket
DHL-Paket
DHL-Paket
DHL-Paket
DHL Express
DHL Express
DHL Express
Shipment to Germany
by 19.05.2021
5,95 EUR

*

by 14.05.2021
10,95 EUR

*

by 14.05.2021
5,95 EUR

*

by 14.05.2021
5,95 EUR

*

by 17.05.2021
12,95 EUR

*

by 11.05.2021
12,95 EUR

*

by 11.05.2021
12,95 EUR

*

…
Shipment to France
by 21.05.2021
14,95 EUR

*

-
by 18.05.2021
14,95 EUR

*

by 18.05.2021
14,95 EUR

*

-
-
-
Shipment to Netherlands
(Shipping to commerical resellers only)
by 21.05.2021
14,95 EUR

*

-
-
by 18.05.2021
14,95 EUR

*

-
-
-
Shipment to Austria
by 21.05.2021
8,95 EUR

*

-
by 18.05.2021
8,95 EUR

*

by 18.05.2021
8,95 EUR

*

-
-
-